Emotions drive human buying behaviour. It's no secret that an unhappy customer tells ten friends about a bad brand experience and a happy customer showers praise on your brand through word of mouth and all their social media channels. Now with the help of Emotion AI, more companies are paying attention to their customers' feelings to understand what motivates them.
"By 2022, your personal device will know more about your emotional state than your own family," says Annette Zimmermann, research vice president at Gartner.
What is Emotion AI?
Emotional intelligence, also known as facial coding to marketers, enables everyday tech to recognize, interpret and respond to a customer's varying emotions and moods – from happiness and joy, to fear and shame. 
The technology has endless possibilities in creating a more personalized customer experience, from cars that detect a driver's anxiety level and adjusts braking, to video games that detect a player's level of fear and adjusts game levels and difficulty, all the way to our kitchens and smart fridges that interpret how you feel and suggests a food to match your feelings.
How Emotion AI is changing the face of customer experience
Empathy driven customer experience
Do you know your customers? As in, truly understand their motivations, desires and feelings? Think about it: what if you could bring 'always on' empathy to your customer interactions? How much could your business grow? What if your customers felt truly heard? How much would customer satisfaction improve?
Emotion AI is the next layer in improving our relationship not only with technology but with customers. Affectiva CEO Rana el-Kaliouby argues that "if we are trying to build technology to communicate with people, that technology should have emotional intelligence."
"Your wait time is 35 minutes for the next available agent. Please remain on hold. We thank you for your patience."
Imagine you've been holding in that call centre queue for 35 minutes waiting for a solution to what appears to be a simple problem. You're getting increasingly infuriated by the monotonous elevator music accompanied by the reminder that you're on hold and a representative will be with you shortly.
You begin a narration of every expletive you can imagine into the phone. No results.
But this time, something magical happens to alleviate your fury; the system picks up on your anger, analyses how long you've been holding, and puts you straight through to a representative.
Suddenly, there's an empathetic voice on the other end of the line, listening to your frustrations. They've somehow anticipated how you feel and are personalizing your experience.
That is Emotion AI, and it's ability to create an empathy-driven customer experience.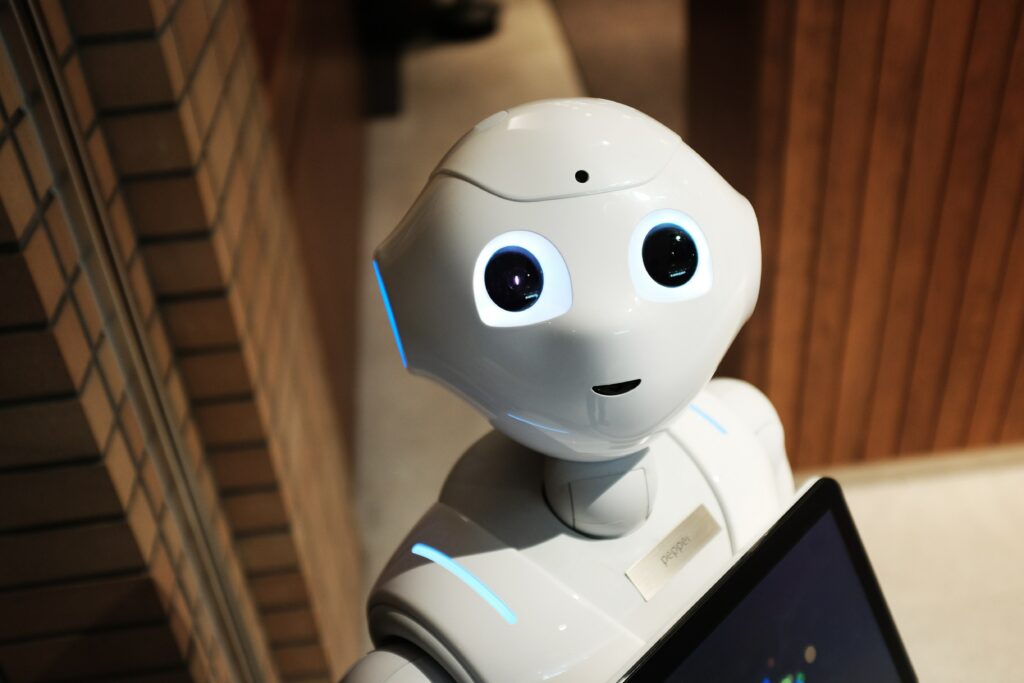 Improving personalization
What if a doctor could diagnose depression and dementia by using voice analysis of their patients? What if you could analyze the stress and anxiety levels of employees with very demanding jobs, such as first responders?
Emotion AI has the capability of personalizing customer experiences from medical applications to employee safety, to call centre intelligent routing, right through to retail shopping experiences.
Emotion AI enables everyday devices to analyze, process and react to people's moods allowing for a personalized customer experience.
Empowering self-service
Gone are the days of waiting on hold for the next available agent to get help with a simple problem with a bill, product, or service. AI has changed these frustrating experiences by allowing companies to use chatbots and virtual assistants to answer common questions.
"The reality is that customers have to engage with endless digital activities over their lifetime, which means much more data to consider. The trend of customers assigning their endless digital activities to their virtual personal assistants (VPAs), chatbots and other self-service tools will grow over the next 10 years," said Anthony Mullen, senior research director at Gartner.
Emotion AI has created a symbiotic relationship between human and digital colleagues that improves our understanding of customers and makes each interaction unique while delivering the best outcome.
Building a relationship with customers is a critical yet challenging aspect of the customer journey for most businesses. But with digital colleagues working in partnership with humans, customer service representatives can build better relationships. By analyzing, interpreting and processing against previous customer interactions, AI can advise representatives on how best to engage with customers.
For example, Allstate's digital colleague Amelia has helped call centre representatives with more than 3 million customer calls. "The digital assistant helps call center employees increase the accuracy of interactions with customers, reduce the duration of customer calls, and resolve customer inquiries faster and more often," says Carla Zuniga senior vice president of operations at Allstate.
4 Next level corporate analytics – emotion analytics
What if you could measure the impact of your advertising and if it's making a meaningful connection with your customers?
Enter emotion analytics. Emotion Analytics (EA) is fast evolving with Affectiva, RealEyes, Sensum, IBM Watson, and Clarifai among its key players. EA software collects data on how a person communicates verbally and nonverbally to understand a person's mood or attitudes. It can provide insights into how a customer perceives a product, service, and their interactions while using the product or dealing with a customer service representative.
Emotion analytics can transform marketing strategies, new product testing, and provides valuable insights to call centres. By combining sentiment analysis with existing CRM data, marketers and sales teams gain a holistic view of customers allowing for personalized experiences and marketing campaigns.
Gartner predicts that by 2022, 10% of personal devices will have emotion AI capabilities.